Today's my birthday!!! And I am celebrating in the craziest way. I'm officially opening the doors for early access to the MentoringU Skills Lab!  Entrepreneurs GET READY!
Entrepreneur Skills Lab Early Access Is Open
All my life my birthday has been a month-long celebration. We didn't have a lot of money when I was younger, so my mother would make a huge deal out of things that looking back, cost very little. She would get up early and call the radio station… Yes this was back when you actually listened to live radio… And she would have them mentioned me on the radio and play a special song for my birthday. She would make my favorite dinners all week, and we would spend the entire month letting me choose what to watch on the television. All small things that cost little to nothing, but to a kid, it turned a single day of celebration into a month of excitement about the fact that I was even born. Few other things have ever made me feel so special!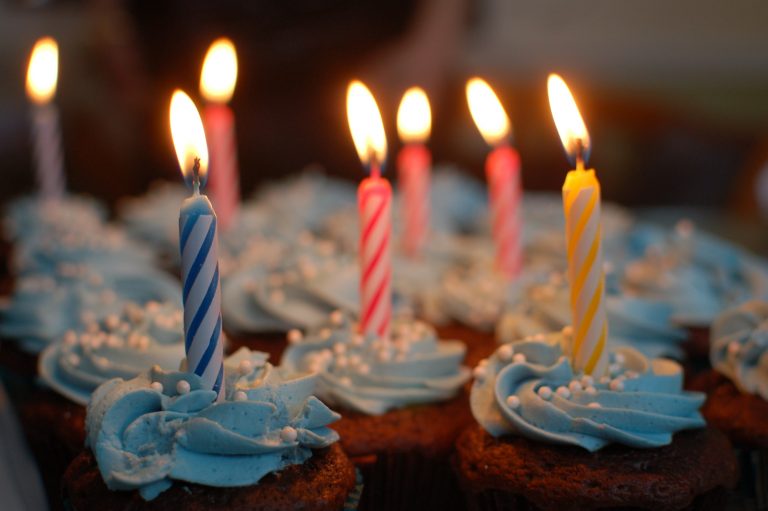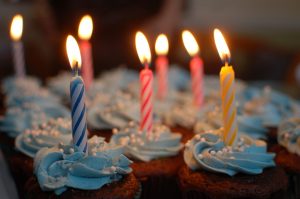 As I grew, I continued to celebrate birthday month. It drove my friends in college crazy, and still drives my husband crazy. However this year for the first time ever, I haven't been focused on gathering friends and organizing celebrations to live it up for my birthday. I've been focused on you guys, my amazing community of action oriented EntrepreDOers. I've been focused on launching the new MentoringU Skills Lab and inviting your in to this labor of love! This has been a dream of mine for so long that getting to launch it during birthday month feels like the best present ever. It's been a dream of mine for a really, really, really long time and I am beyond excited that it's going to go live today on my birthday.
I have always, again going back to my childhood, been one to tell people how to do things. When I was a kid it was seen as being bossy, when I was in school it was seen as being a teacher's pet… Lucky for me it's now seen as a marketable, valuable commodity for my clients. I've always wanted to be in the know, up to speed on the latest technology, the newest programs, the best software to use for any particular problem. I've tried new softwares, reviewed them and shared what I learned with those around me. I've driven traffic to tools that were little known, but that I found fabulously useful.
I'm in the business of solving small business problems!
I have also really enjoyed 10 years of building solutions to client problems. Over the years that has meant I worked very closely, one-on-one, with a fairly small number of clients. Solving problems takes time and I wanted to focus on the folks that I worked with. I was happy building relationships and slowly growing my business, and I was blessed enough to be able to do that.
But every business hits a tipping point where you either have to restructure and scale up or let something slip. I wanted to continue helping the businesses coming my way, but was running out of hours in the day. It was time to take my own advice and restructure to serve more EntrepreDOers. With online learning becoming so much more popular, I decided to take everything that I have ever built (did I mention I'm a bit of a packrat) and put it into the new Skills Lab membership site.
This is huge. This is giving access to everything I've ever built, all at once, for one low price. Access to the Skills Lab is going to be just $29 a month. That's less than most gym memberships, less than 7 cups of coffee from a popular coffee shop that shall not be named, and is definitely a steal.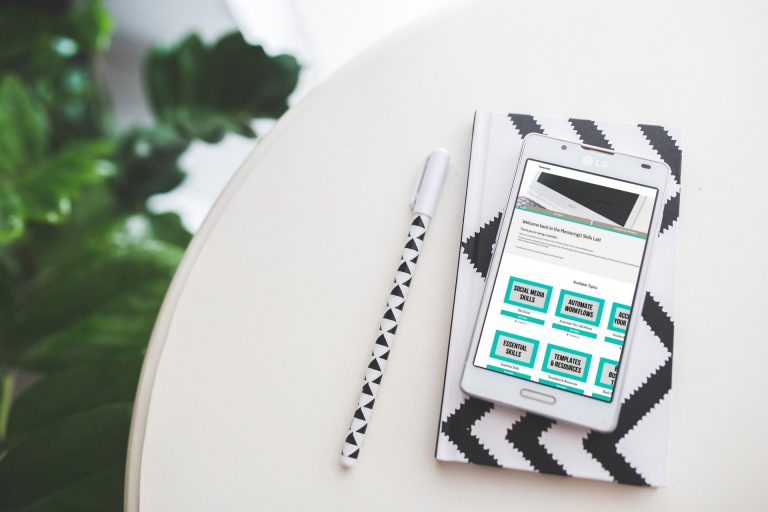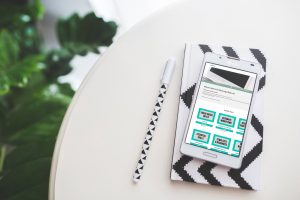 There are trainings on social media… how to set it up, advertise on it, and automate it.  One of my favorite sections focuses on automating your workflows. This is something that people don't pay very much attention to, but I find to be a huge success strategy for small businesses. I also find automation to be one of those buzz words that doesn't get defined very well. To me, and in the Skills Lab,  automating workflows really focuses on identifying the tasks that you do over and over and over and figuring out a way to make them happen in the background. So for instance maybe you post the blog post that you wrote needs to get promoted out to your social media every single time you post. Well, there are tools to automate that process. Maybe you sell in an Etsy shop and once a month you grab all of your customers, export them out of your Etsy Shop, and put them into your email newsletter list so that you can contact them about sales and deals. Well, there's tools to automate that. Automating your workflows is really all about identifying tasks that don't need your personal attention, maybe tasks that you would hand off to a  virtual assistant if you had one. It truly is the embodiment of work smart not hard.
The Skills Lab Includes Content Small Businesses Need to Launch and Grow
Accelerating Your Business

Essential Business Skills

Basic Business Tasks

Marketing and Advertising

Leveraging Google Drive

Building your Sales Pipeline, and

Collaborating with Others
You'll find guidance on how to set up a landing page, and what it needs to have on it to be effective, how to automate basic business practices and leverage productivity strategies to make you more effective in the time that you have to devote to your business. You'll also have access to resources like our action planner, social media content creator, Ambitions Entrepreneur Virtual Summit Archives, and so much more.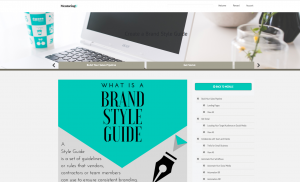 There really is too much to list in just one blog post. Which is why we're giving you 10 days to try the skills lab for $10.  
I can't wait to hear what you think about the new Skills Lab Membership Site, and I invite you to get on the waitlist today, and secure your spot for bonus offers like our website design course (valued at $399), our EntrepreDOit planner system (valued at $49), and our list of 50 free tools and resources that entrepreneurs should be leveraging to be more effective.