MentoringU is an e-learning experience firm, specializing in innovative instructional design and engaging eLearning solutions for our clients. Our team strives to bring a fun, interactive and engaging perspective to the world of adult learning and corporate training, designing custom solutions that are both effective and enjoyable.
At our core, we believe that learning should be an inspiring experience, and that's why we infuse creativity and playfulness into all of our designs. We work closely with our clients to understand their unique needs and goals and develop customized e-learning solutions that meet their specific requirements.
Let's Collaborate
Schedule a consult to discuss how MentoringU can support your eLearning and training needs with innovative instructional design, eLearning development and LMS planning and administration.
Request a Consult

Creating Systems
That Work
We offer comprehensive LMS administration and support services with a focus on seamless planning, efficient setup, and continuous support. Our team is dedicated to guiding you through every step, ensuring your eLearning experience is nothing short of exceptional. From initial setup to ongoing maintenance, we tailor our solutions to your unique needs, helping you harness the full potential of your eLearning platform.

Engaging eLearning
Experiences
Unlock interactive and engaging learning experiences with our eLearning services. From course design to seamless platform integration, we create captivating online courses that resonate with learners worldwide. Join us in shaping the future of education through innovation.

Inspiring Learners
to Change
Elevate your learning initiatives with our specialized instructional design services tailored for adult learners. We craft dynamic and effective learning experiences that align with adult learning principles, ensuring engagement and knowledge retention. Let us help you achieve maximum results and empower your workforce through targeted, impactful training solutions that inspire the change you seek.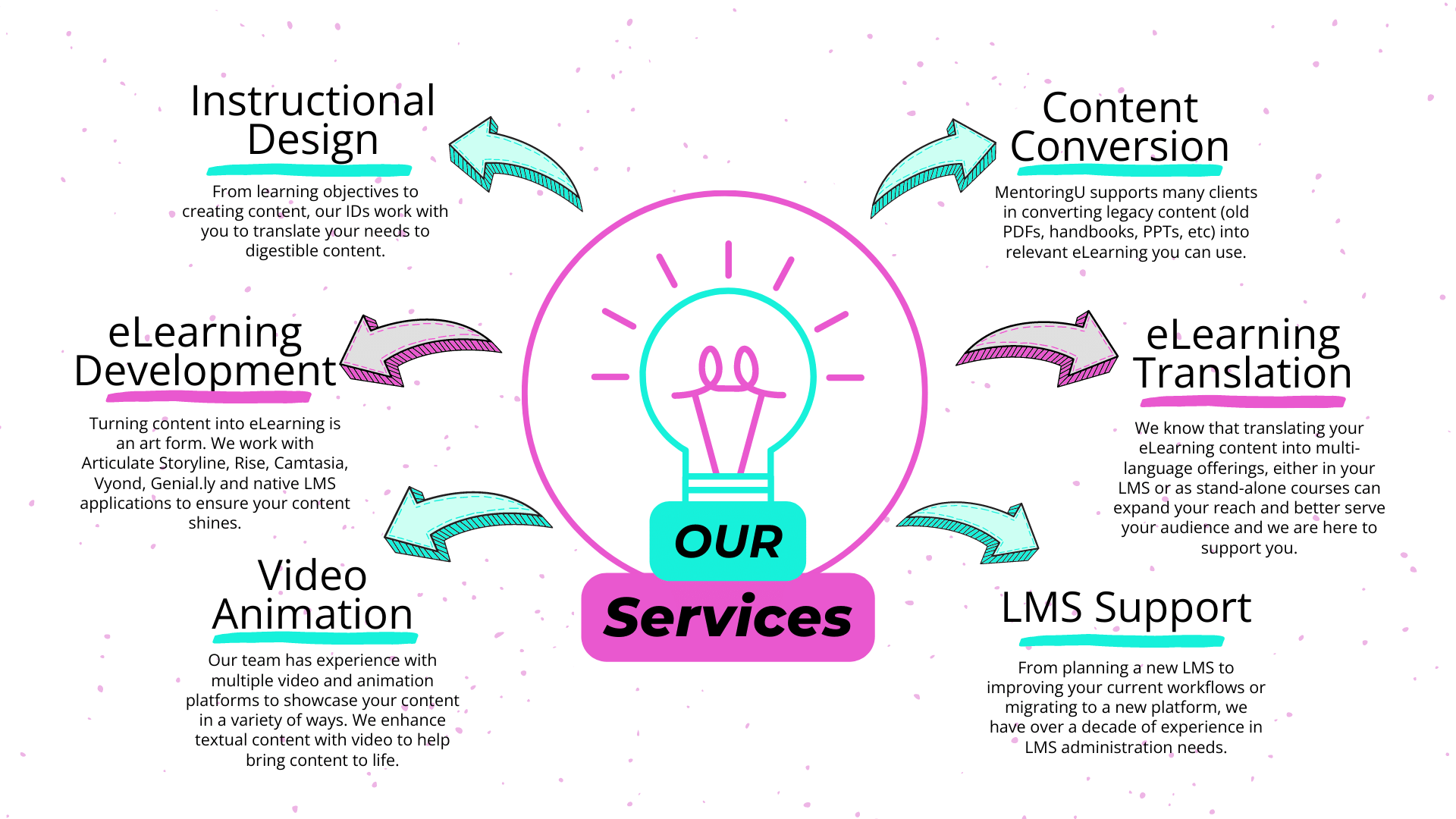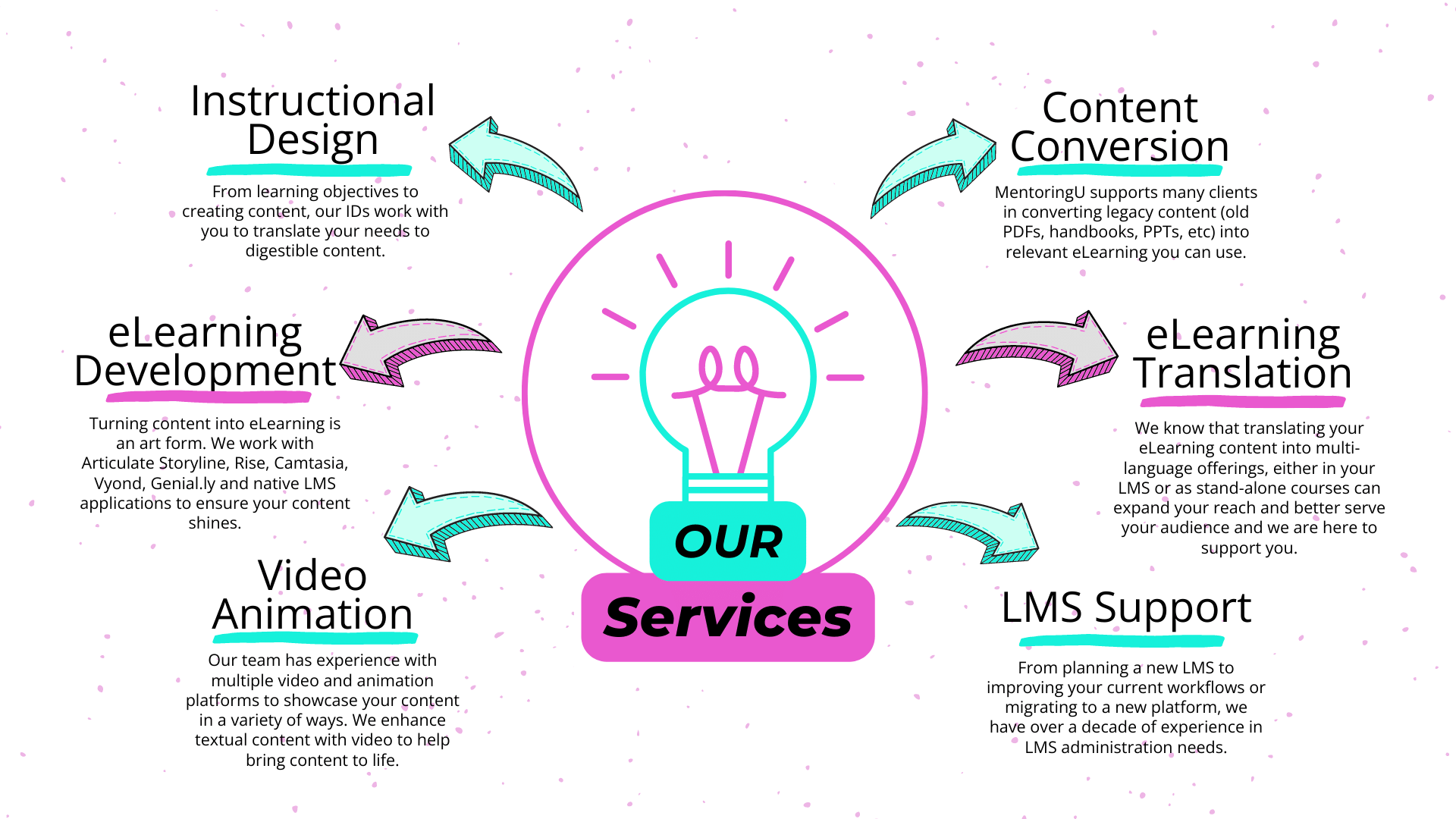 Ready to Connect?
Your training needs are a click away.
Ready to turn your ideas or legacy content into a fabulous online training experience? Get in touch with us to bring your training vision to life in style!
Get a Quote
Some of our clients we're proud to have supported...